About Eddie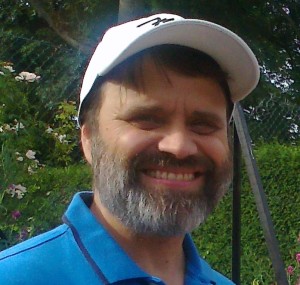 Eddie Chumney is the founder of Hebraic Heritage Ministries International, and he is a leading national and international speaker on the Hebraic Roots of Christianity. He teaches believers in Yeshua how to express their faith in Him by following His instructions, and his goal is to educate, equip, and train believers in Yeshua as Messiah in the rich Hebraic Heritage of our faith.
Eddie's Teaching: Important and Relevant
During Eddie's visits to the UK we have recorded and produced live DVDs of almost all of his UK messages, some of which include extracts of worship and fellowship recorded between his teaching sessions. For a complete list of all the available teaching recorded in the UK please see the resources page.
In 2013 Malakh became the UK distributors of Eddie's USA studio-recorded teaching material. We stock a large range of his DVDs and CDs with teaching on a vast range of important and relevant subjects that demonstrate the redemptive plan of the Almighty to gather and unite the twelve tribes of Israel in the end of days. For a complete list of all the available teaching recorded in the USA please see the resources page.
Special Rate UK Resources
Eddie is happy for us to distribute his teaching in the UK at cost price because his heart is to share his teaching with as many people as possible. DVDs and CDs cost £2 each for us to produce here in the UK, which is about a quarter of the price of his material on sale in the USA. 
We cannot over-emphasise the opportunity this gives us here in the UK to have access to teaching material that will help us prepare for the troubled times that are approaching, so that like the foolish virgins in the parable, we will not be caught sleeping.
Yeshua said: "I must work the works of Him that sent me, while it is day: the night cometh, when no man can work" John 9:4.
Eddie's teaching is in boxed sets of two, three, four etc.  You can order online simply by making your selection from our resources page and paying through PayPal.