About Eddie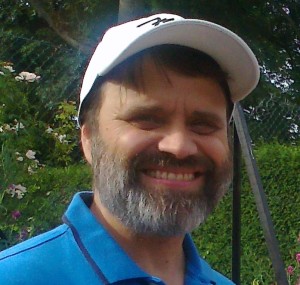 Eddie Chumney is the founder of Hebraic Heritage Ministries International, and is a leading national and international speaker on the Hebraic Roots of Christianity. He teaches believers in Yeshua as the Messiah how to express their faith in Him by following His instructions, and he inspires and motivates believers to more intense and devoted study of the Word of YHWH like few can do.
We are now pleased to announce that Eddie has created a new website called Hebraic Heritage Radio: http://www.hebrootsradio.com which includes ALL his teaching 
broken down into 25 minute easy-learning slots.
Listen in as Eddie teaches about the Hebrew roots of our Christian faith, for 25 minutes every hour. A NEW teaching airs each weekday, Monday to Friday, in a comprehensive one year program of step by step discipleship. Listen each day for 25 minutes, and in one year complete the discipleship programme. This is balanced by 25 minutes of messianic worship, including music by Lenny and Varda, Michael Ben David, Joel Chernoff, Paul Wilbur, Shlomo Carlebach, Hillson, Chassidic Songs, Jimmie Black, and many more.
The purpose of Hebraic Heritage Radio is to help believers express their faith in Yeshua as Messiah by returning to and keeping the Torah of Yeshua, and to educate, equip, and train believers in Yeshua as Messiah in the rich Hebraic Heritage of our faith.
In addition to his new radio station, from time to time Eddie gives a prophetic news update called 'The Five Minute Update' which can easily be accessed through http://www.watchmanofzion.com. His message can be listened to as an audio teaching, but he also includes a written report for those who prefer to read and absorb information at their own pace. This report is invaluable in providing a better understanding of current and historic political/biblical events in the land of Israel. It also archives all Eddie's previous updates through these troubled times.
Eddie's Teaching: Important and Relevant
Since Eddie's first visit to the UK we have been able to record and produce live DVDs of almost all of his UK messages from the many teaching meetings up and down the country, some of which include extracts of worship and fellowship recorded between his teaching sessions. For a complete list of all the available teaching recorded in the UK please see the resources page.
In 2013 Malakh became one of the UK distributors of Eddie's USA studio-recorded teaching material. We stock a large range of his DVDs and CDs with teaching on a vast range of important and relevant subjects that demonstrate the redemptive plan of the Almighty to gather and unite the twelve tribes of Israel in the end of days. For a complete list of all the available teaching recorded in the USA please see the resources page.
Special Rate UK Resources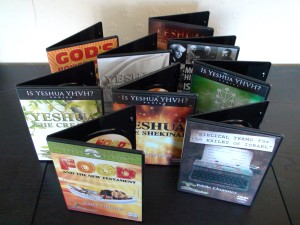 DVDs and CDs cost £2 each for us to produce here in the UK, which is about a quarter of the price of his material on sale in the USA. This is because we produce these ourselves, and Eddie is happy for us to distribute his teaching in the UK at cost price because his heart is to share his teaching with as many people as possible so that the Bride will be prepared for her wedding with her heavenly Bridegroom.
We cannot over-emphasise the opportunity this gives us here in the UK to have access to teaching material that will help us prepare for the troubled times that are approaching, so that like the foolish virgins in the parable, we will not be caught sleeping.
Yeshua said: "I must work the works of Him that sent me, while it is day: the night cometh, when no man can work" John 9:4.
Eddie's teaching is in boxed sets of two, three, four etc.  You can order online simply by making your selection from our resources page and paying through PayPal.  Thank you!