February 20th 2020
In our last blog we mentioned that we were doing a lot of research and checking facts in our desire to understand the relevance of many of the extra-biblical books such as Jubilees, Enoch etc. We have also been absorbing the contents of books and articles written by archeologists and other scholars and academics who have information about the discovery and contents of the Dead Sea Scrolls. The two subjects are inextricably linked, as copies of many of the books that have been excluded from our Biblical canon have been found among the Scrolls found at Qumran during the last century. Our research has taken much time and patience, and we have compared resources and through prayer and searching the Scriptures we are gradually separating truth from what is pure speculation or bias, not founded on archeological or historical evidence. We feel that we cannot print anything that we do not believe ourselves, or that we have not fully investigated, which is why the Malakh magazine has been on hold for so long.
We are excited to announce that at last we feel we can put some of our findings into print, and the next Malakh magazine is on its way. We have been bold in presenting our findings and some things are very challenging to our previous mind-sets. Our own lives have been tested and challenged by our discoveries and we urge you to prayerfully consider what you read. We hope it will lead you to do your own research in order to reach your own conclusions based on Scriptural and historical fact.
We anticipate it could be a few months before all the articles are prepared and the magazine is ready for publication.
Once the magazine is ready for distribution we have the added difficulty of the General Data Protection Regulation ("GDPR"), that came into effect May 25, 2018, so our plan is to distribute the magazine to the fellowship leaders who have received the magazine in the past, and individuals will be able to collect their copy directly from them. If you are reading this and you are not in a regular fellowship but would like to receive/continue to receive the magazine, please contact us so we have permission to send you your own copy. Thank you. You can contact us by the following methods:
By post: David and Catherine Lodge, 29 Lea Lane, Netherton, Huddersfield HD4 7DP
By email: dav.cath@talktalk.net             By phone: 01484 66531
Thank you and looking forward to hearing from you! Shalom.
July 31st 2019
Way back in the 1700's, sailing voyages became more common and people started sailing farther. In both the Pacific and Atlantic Oceans, the sailors noticed that there was an area near the Equator where there was little or no wind. Without the wind to move their sail-powered boats, they would sometimes be stuck for days or weeks. They started calling these areas the doldrums. To be in the doldrums means to have low spirits, or to be inactive. This described what it was like when they got stuck crossing the Equator, and people have been calling these areas the doldrums ever since.
Have you ever felt that your life is in the doldrums? Sort of drifting along, with no positive action taking place and not quite knowing what lies ahead?  Partly because we have just moved house, and had one or two other life experiences that have held us back from normal routine, we have felt that our life was waiting for the breath of the Holy Spirit to begin to move us forward again, rather like the boats in the doldrums.
You may or may not have noticed that we haven't produced a new Malakh magazine for some time, nor edited the web site or added anything to the Malakh Facebook page. This is because we have been seriously studying new light and ideas, purchasing and reading some challenging books, and testing and praying about our discoveries. It is so important that we take notice of 1 John 4:1: 'Beloved, believe not every spirit, but try the spirits whether they are of God: because many false prophets are gone out into the world.' It is necessary to test and measure the things that we learn and make sure that they align with the Scriptures, and to consolidate new information and to allow the Holy Spirit to inscribe His truth in our hearts, making it part of our life and experience.
Having said that we are excited to begin to introduce some of the things that we are learning into the web site, and we hope shortly to begin work on the next Malakh magazine. As we introduce some discoveries such as the importance of certain extra-biblical books (Jubilees, Esdras, Baruch, Enoch etc) we realise that some of this new material will surprise and perhaps even shock our readers. We trust that you will read with an open heart and mind, and not be afraid to question and search for your own answers to the many questions it may throw up.
Shalom.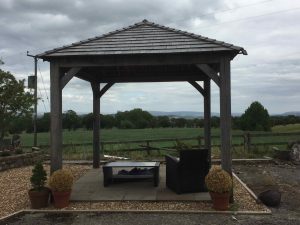 August 4th 2018
Last week we had a few days' break in the Forest of Bowland in Lancashire. The purpose of our trip was 'to come aside and rest awhile' (Mark 6:31), to spend time in prayer and rest and recuperation after quite a busy schedule. We scoured the internet to find a lovely venue, and were not disappointed on arrival at our accommodation.
For the following three mornings we sat under a pergola in the grounds overlooking beautiful hills and wooded slopes surrounding the property, and we enjoyed sweet fellowship with the Almighty, sensing His very special presence and peace.
On the second morning the brother-in-law of our host kindly brought us a blanket because the breeze was blowing, and as we talked with him we mentioned the wonderful views and the extraordinary peace we were experiencing. He asked us whether we had heard of the 'tetragrammaton' (i.e. the four Hebrew letters of the name of the Almighty: YHVH) and to our astonishment he went on to share that not only was he a believer in Yeshua, but that when he had built the pergola he had carved the letters Y (yod) H (hey) V (vav) H (hey) into the four wooden pillars holding up the roof!
So we were sitting beneath, and enclosed by, the name of the Almighty, YHVH!
No wonder we felt the presence of YHVH in that place! Out of all the bed and breakfasts, hotels and guesthouses in the area, our Heavenly Father had led us to the one place where His Name was carved, in the four pillars, and under whose name we had had such sweet communion with Him!
Psalm 91 v 1: He that dwelleth in the secret place of the most High shall abide under the shadow of the Almighty...
                  v 4: ...He shall cover thee with his feathers, and under his wings shalt thou trust...
Proverbs 18 v 10: The name of YHVH is a strong tower: the righteous runneth into it, and is safe.
September 28th 2017 
Please take time to listen in to Eddie Chumney's new radio station: wwwhebrootsradio.com. Listen as Eddie teaches about the Hebrew roots of our Christian faith, for 25 minutes every hour. A NEW teaching airs each weekday, Monday to Friday, in a comprehensive one year program of step by step discipleship. Listen each day for 25 minutes, and in one year complete the discipleship programme. This is balanced by 25 minutes of messianic worship, including music by Lenny and Varda, Michael Ben David, Joel Chernoff, Paul Wilbur, Shlomo Carlebach, Hillson, Chassidic Songs, Jimmie Black, and many more.
The purpose of Hebraic Heritage Radio is to help believers express their faith in Yeshua as Messiah by returning to and keeping the Torah of Yeshua, and to educate, equip, and train believers in Yeshua as Messiah in the rich Hebraic Heritage of our faith.
August 23rd 2017
Hello again. A while ago something happened that was awful at the time but it had a powerful effect on our lives for good. I wrote about it at the time and think it would be good to share on our blog, in the hope that it might help others experiencing similar situations. Hope you enjoy it!
Learning from Dead Hens  
Three days ago our hens died.
Our two, beautiful, white leghorns.
Dead.
One headless on the path. The other - gone amidst a trail of white feathers.
A fox broke in. 
We are always so diligent in closing the run every night and making sure they are safe. My husband was careful to close the run that night too. The only problem is they were still out enjoying the warm evening so he accidentally shut them OUT instead of in, and the fox had a lucky break.
I forgave my husband of course, straight away. It was an accident and he didn't do it on purpose. We were very sad and every day since when I've walked past the empty hen run I've felt sad.
We've been so busy we haven't prayed together for the past few days. Today my husband and I had a tiny misunderstanding that under normal circumstances we would have laughed and forgotten all about it. Instead it felt like I'd invented World War Three, and we hardly spoke to each other all day, and we've had a miserable day. Tonight we had a chat about it, cleared up the misunderstanding and I realised what a rotter I'd been to my beloved husband. I also realised the reality of the Scripture:
Jeremiah 17:9 The heart is deceitful above all things, and desperately wicked: who can know it?
In all sincerity I truly believed I'd forgiven my husband. I know I must forgive him, and I did. I told him it wasn't his fault, that we all make mistakes, and he didn't mean to do it, and it was OK. He felt so bad about his poor hens I tried to encourage him as best I could and helped him forgive himself.
But inside I was seething with anger and didn't even know it. When the first little incident happened and it annoyed me - BOOM!!! Mount Vesuvius erupted and everything was blown out of all proportion and a molehill became a mountain.
I just love the Scripture
Psalm 51:6 Behold, thou desirest truth in the inward parts: and in the hidden part thou shalt make me to know wisdom.
It has been one of my favourite scriptures since YHWH taught me over many years to stop playacting and putting on a show for people; to speak the truth in love and to live the truth outwardly and inwardly as I have learned to love truth in my inward parts. 
Something else YHWH has taught me over the past few years is the importance of not sharing my opinions with people who have not asked for them. I don't always succeed but I am trying very hard to learn not to put people right or try to correct friends and family if I think I have a better idea, unless I am asked for my opinion. This is a very difficult thing to do, but I am working on it.
I believe if I had ASKED YHWH for His opinion about my heart condition after the hens died He would have told me how angry I was. That if we had prayed together about the death of the hens I would have known immediately that my attitude was wrong and I would have had the opportunity to put it right in my heart. Instead my heart deceived me into thinking I had done the right thing when all the time anger festered away. 
Sometimes in His mercy YHWH shows us unpleasant things about ourselves even when we don't bring our hearts before Him on a daily basis, and we are given the opportunity to face up to the truth about ourselves and to put it right. I believe YHWH loves me enough NOT to have told me my heart's condition this time, because I have to learn to ASK for His opinion.
Without fail, every time, without exception, YHWH answers our hearts' cry when we come to Him with sincere pure hearts desiring His truth with a willingness to change when we realise we are wrong. He is faithful and loving and full of compassion for His children who have this treasure 'in earthen vessels'. All we have to do is ask Him, to come before Him, to present ourselves as a little child before Him.
I thank Him now that I have learned from our two dear dead hens, and I press on, with my dear husband, knowing that both YHWH and David love me and have forgiven me, but that we need to guard our hearts, know our frail humanity, and the power of prayer.
April 2015
Hello! This is our first ever blog. We are not really very sure what we are doing so please bear with us if we make a few mistakes!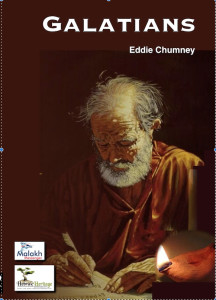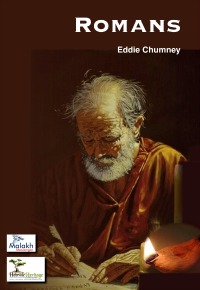 We know that we are all very busy people, and none of us has the time to sit reading blogs for hours on end, so our blog will be short, succinct, and to the point. We don't plan a regular time to update the blog, but we would recommend that you come back from time to time just to see our latest thoughts and musings.
Because the holy Spirit is living, we find that the Almighty is constantly teaching us from His Word, and from the weekly parsha. We are always listening out for what He wants to teach us. Perhaps sometimes we will be able to share some of these insights that He shares with us.
Many of you will know that when we visited the Gathering Stones fellowship in Worcester with Eddie Chumney on the weekend of 8th and 9th November 2014, we lost all the video footage of his teaching through that weekend (although Dave Sheard and family did a splendid job of putting Eddie's teaching on their website: wwwgathering-stones.co.uk). Eddie touched on many topics, but one of his main messages was on the subject of Paul and the Torah. On his last visit to the UK Eddie gave us his 12-part DVD series on the book of Romans, and his 7-part series on the book of Galatians. There is enough material in these two volumes to feed our souls and equip us for those times when our Christian friends tell us that Paul taught in Romans and Galatians that believers in Yeshua should not follow the Torah. Eddie explains very thoroughly, often verse by verse, the first century context of the issues that Paul was addressing in his letters, which clarify that he was discussing not 'if' we should follow the Torah, but 'how'.
In ending this blog we would encourage you to purchase at least one of these DVD sets. Details of how to do this can be found on the resources page. We ourselves are taking our time and listening carefully to what Eddie has to say, because there is so much to absorb and we want to get it right! Shalom!